Midtown Manhattan Event Space
W New York, the very first W Hotel Globally, delivers top of the line hospitality in the heart of Midtown Manhattan. It is an urban retreat where your options are unlimited. Our versatile meeting spaces, studios and flexible public areas can adapt to any event or gathering. Celebrate with us and you can enjoy our exclusive Whatever/Whenever services that will elevate your event beyond your imagination!
Our Great Room is about 4,000 Sq. Ft. and can comfortably accommodate up to 225 people seated and 500 standing. Between all meeting spaces we can accommodate up to 1,000.
Explore our exclusive event offers for additional information or take part in a unique Glamping experience where we bring the concrete jungle to your next event.

Save
Cocktail Hour
Mix and mingle in our public areas or social rooms that are great for cocktail receptions. Let us personalize everything from the event space to the menus to Wow you and your guests.
Elevate any event from ordinary to extraordinary with our creative catering menus and food displays.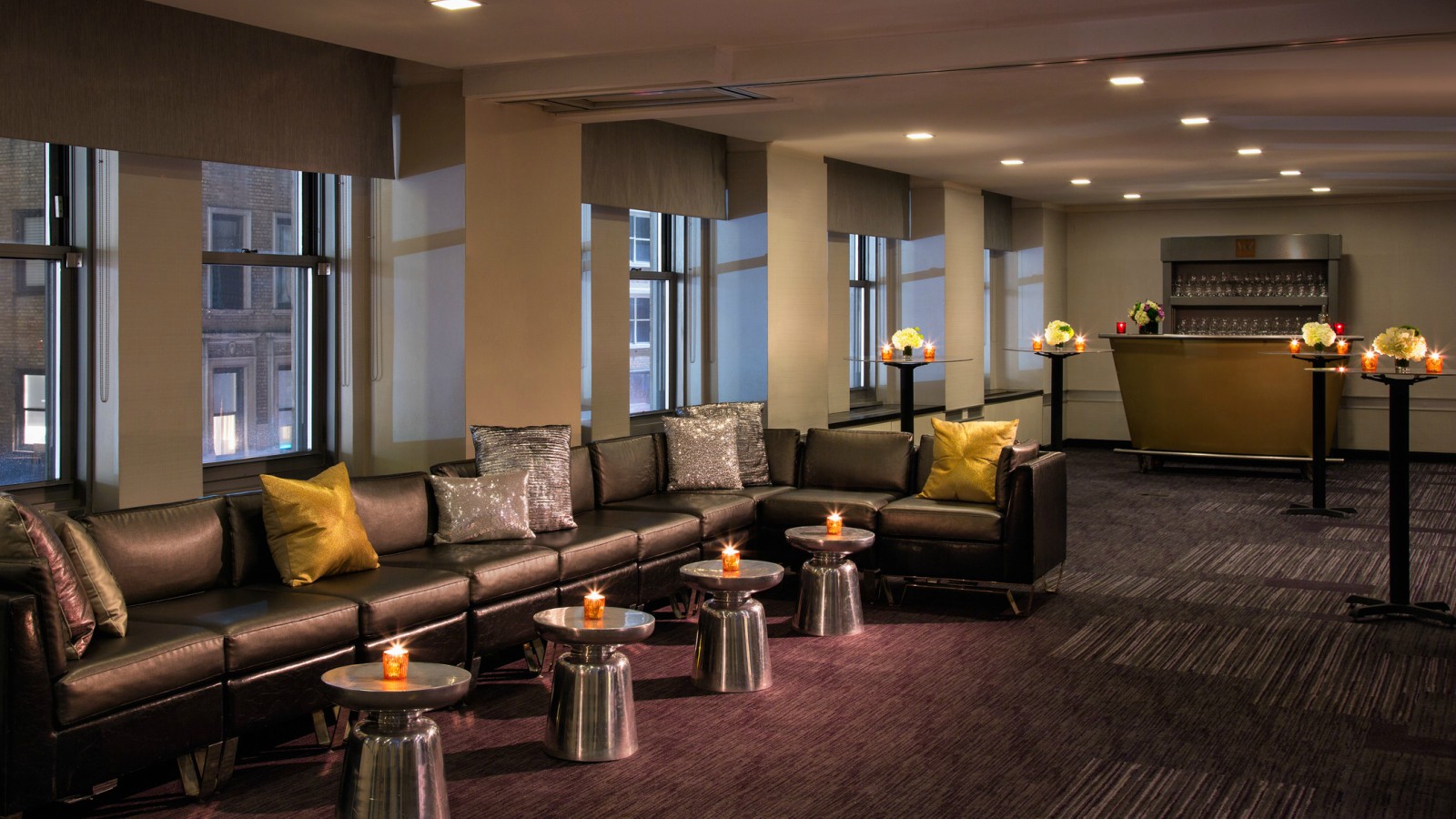 Stellar Cuisine


Complimentary tasting where you can customize your culinary experience

Special guest room group rates
Exclusive vendor rates

Sunday brunches

Event specialist to be with you every step of the way to ensure you work less and enjoy more
Complimentary Extreme Wow Suite the evening of event*

Win with us! Ask us about our starpoint signing bonus
Get In Touch
Share your vision with us and we will help you bring it to life! See what W New York can do for your glittering Midtown Manhattan social event. Submit an online form with your details, or contact our Events specialist to schedule a tour:
LEAH MAIO
917 534 5947
leah.maio@whotels.com